Power Range:
400 - 1600 VA
Maximale beveiliging voor uw PCs.
Het iDialog UPS Systeem is ideaal om thuis-PC's en andere randapparatuur te beveiligen. Daarmee is het de beste oplossing voor thuis of op kantoor.
iDialog is gemakkelijk te installeren en te gebruiken. Het is een economische oplossing voor iedereen die de volgende apparatuur wenst te beveiligen:
IT Materiaal zoals PCs, Media Centers en randapparatuur
TVs, Home Cinemas, Satellite en Digitale ontvangers, DVD readers en writers.
Modem en xDSL routers
Kleine huishoudapparatuur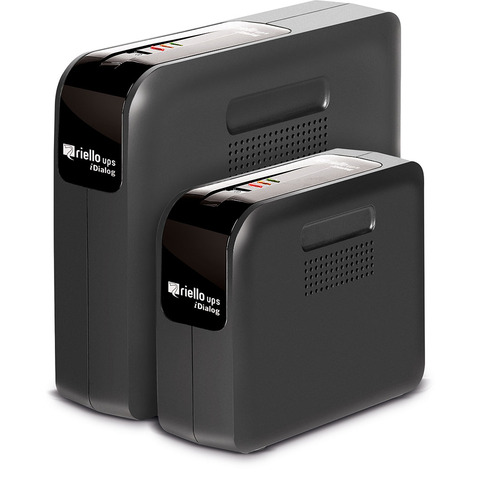 Technical specifications of the model
Maximale beveiliging van uw PC's dankzij het iDialog systeem in combinatie met de monitoring en shutdown software PowerShield³ (= downloadbaar via onze website).
Powershield is compatibel met PC onder Windows 10, 8, 7, Hyper-V, 2019, 2016, 2012 en oudere versies, Mac OS X, Linux.

Zeer klein en compact. iDialog vindt snel zijn plaats op uw werkblad of meubilair thuis. Hij is geruisloos en geschikt voor huishoudelijk gebruik zoals voor Home Cinema, CD Writers, DVD, Satellite en Digitale ontvangers.

2-jaar garantie